Programme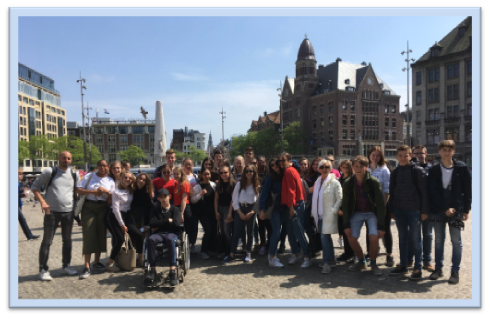 Monday, 14th May 2018
We went to Béziers airport a little before 3:00 pm, under the instructions of the teachers. We had all said goodbye to our parents before heading to the place where travellers had to tag their suitcases, and then put them in the hold of the plane. After showing our identity card or our passport and our place of flight. We boarded the plane at 5:00 pm approximately, knowing that the flight lasted about 1 hour and 45 minutes and then the plane took off. We landed in Düsseldorf and more precisely in Germany. And just after we all got off the plane, we took a bus directly because we were on the landing strip, but not totally in the middle of course ! We went to take our suitcases following the path of the conveyor belt. Once again we took another bus, but this time we went directly to Weert in the Netherlands, the trip from airport to Weert had lasted about 1 hour as well. And we were welcomed by our correspondents and their parents, to finally go to their home.
Tuesday, 15th May 2018.
We woke at 7:15 am. We had a breakfast and prepared our sandwiches for the lunch because they did not have a canteen. We had a few minutes of cycling to go to their college with our correspondents and their friends. We arrived at 8:50 am then we went to a classroom where a student of this college talked about politics during one hour approximately. After there was a break we spent the whole of break in front of a distributor because no one knew how to make it work ! Then we went to a bigger classroom with computers and a television for course presentation. The teacher explained to us what we would do for today and she told us to make groups with our partners to prepare the project. We had to make a political project and create our own political party with a name, a logo, a slogan, a poster with several themes on this for example « security and freedom », « refugees », « education », etc. We had a break again at 12:00 pm approximately, we went to eat, (Célia, Christiane, Pauline, Cloé and Alicia). And after we went back in the class to make a video about our project. When all was finished, the teachers watched the videos of all students. Then we spoke in front of everyone in the classroom to present our projet and the best group won something (some sweets). After school we went downtown to visit Weert and had an ice cream with our correspondents and finally we went home for the dinner at 6:00 pm.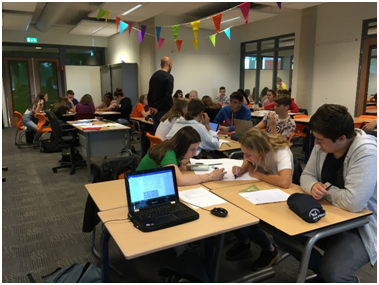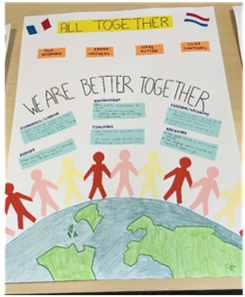 On Wednesday in the morning, we left Weert at half past eight in bus to go in Zaans Schans ; over there we saw mills. It's a typical village of the Netherland, many tourist like to visit this village. At twelve o'clock, we took the bus to go to Amsterdam. In Amsterdam, we visited the city up to 3pm, and we had 3 hours of free time. We ate at Burger King and then, we did shopping up to 6pm. We arrived at Weert in bus at 8pm. In the evening, we joined our family and we went to sleep.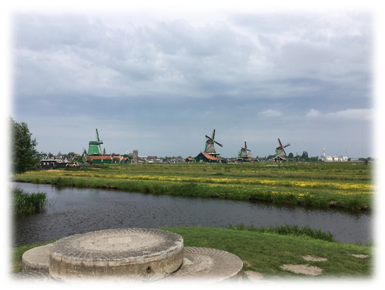 Thursday, we went to school by bike, and we started to work at eight and fourty minutes. In groups, we created a game with questions and answers about this trip (Netherland-France). The family had prepared us a lunch, that we ate at 12 o'clock and we returned in class. On the afternoon, we went to the hall to play our own games ; it was very funny, there were a lot of people, Spanish, German… We returned to our home in bike too because we have to get ready for the evening barbecue. The correspondents prepared this, it started at 6 pm. There was a lot of food, the weather was very good, and there was a big swimming pool. It was very cool and it finished at 10 pm.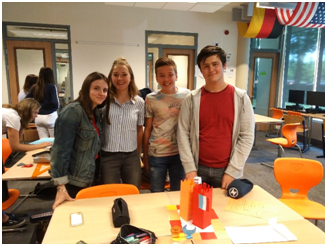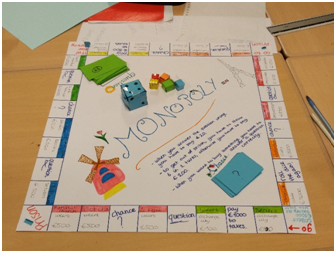 Friday, 18th May 2018
We had all joined in front of the bus at about 8:50, and then we all said goodbye to our correspondents and their parents (with a small twinge in the heart). Then we took the bus and flew back home !
Differences between the two countries
At school :
There are a lot of differences like the schedule. They start at 8:45am in the morning and they finish at 2:55pm.
For lunch there is no canteen. Most of the students bring their food to school and some of the students buy food at the food shop.



Their school is modern. They have wifi at school.




They have more free time and less work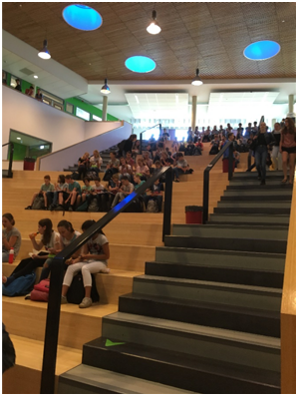 Lifestyle : lifestyles are not the same.
To go to school they ride their bikes.


Most of the people live in a house.



They eat earlier, at 6pm.
Landscapes :
It's flat.



The houses are the same and they are built in brick.
Thanks to this exchange our English is better, we also met a lot of great people.
If we had the possibility to do it again we definitively would !
Personal comments
We think the best moment was a barbecue party because we were together, we spoke together and we laughed together, it was just perfect. There was a music and the swimming pool was hot. We got to know each other and we even forgot that we do not speak the same language. We had them listen to Johnny Hallyday, Patrick Bruel, even one Dutch parent knew him ! It was the best moment of the whole trip.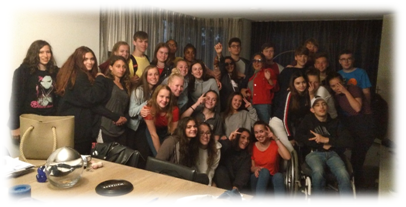 There was not many problem, maybe the very long bikes rides sometimes (50 minutes max), or the little problem to speak with the Dutch family. And in France we eat a lot, compared to the Netherlands, sometimes we were a little hungry.
Cloé & Pauline (2GT12)
Célia & Christiane (2GT12)
Kamélia, Lou, Noémie and Ambre (2GT03)