Comme chaque année depuis 2006, la section européenne scientifique du lycée s'est rendue Outre-Manche pour réunir pendant une semaine des élèves français et anglais autour d'un projet à vocation scientifique.
One Night in London
After a little week in England with our Pen friends, how we can hope finished the travel...?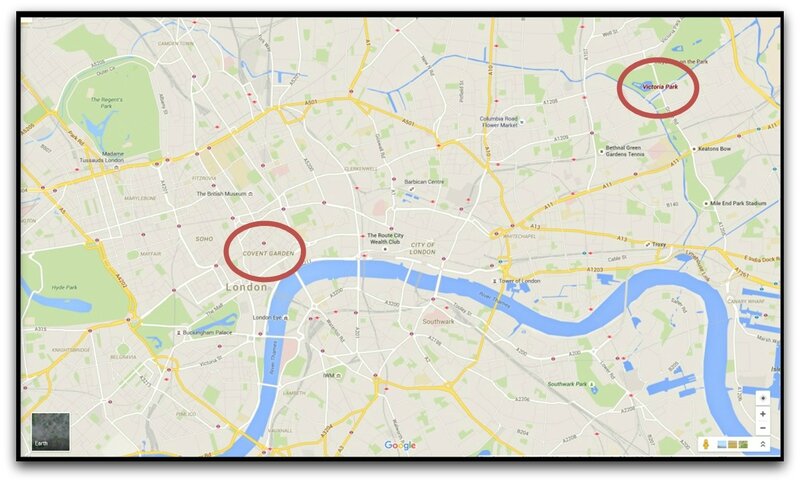 The last day, on the 7th November 2015, after gone in London for visit and shopping, we was going to the Victoria's Park : 5 people run in the Underground's tubes and through all the London's streets from Covent Garden to the park to arrive at the beginning of the firework.
Finally arrived, cameras in our hands, we start to look the impressive London's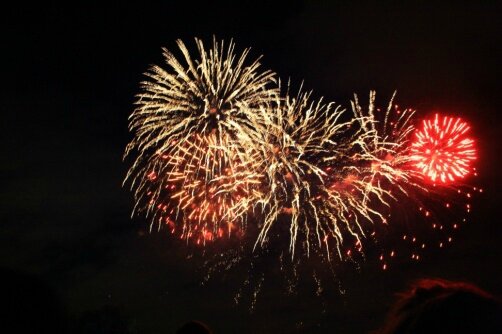 Firework!
I think that I have never seen that before! It was the biggest and most beautiful firework of my life ! Red, Green and Blue colors everywhere, some rocket did forms in the sky, like hearths or like smiley! It was really very beautiful!
In front of this show, we didn't suffer the cold and rain anymore; and in despite of our tiredness and with mud on every part of us, this night was one of the most amazing of my life! We were surrounded by about 10 000 other spectators comingrom everywhere to admire the big Firework.
History : The firework took place in the context of the Guy Fawkes Night. This is an English Commemoration which exists since 1605 in England. Guy Fawkes was a catholic who was disagree with the King's politic about the Protestant's Laws. Guy Fawkes and his friends wanted to destroy the Parliament. They hid gunpowder under the Parliament to explode it during the 5th November's night. Fortunately, the powder was found and the guiltiest were put to death for treason. For this date, on the night of November 5th and during all the week, throughout Britain, they commemorate the capture of Guy Fawkes with bonfires and fireworks, and by burning an effigy of Guy.
Romane R.
Science Fair
Hello !
I would like to talk about the Science Fair.
It happened Wednesday 4th of November. We went in a primary school, just during the morning, to do some physic and chemistry activities, like creating bouncy balls, hovercrafts, submarines...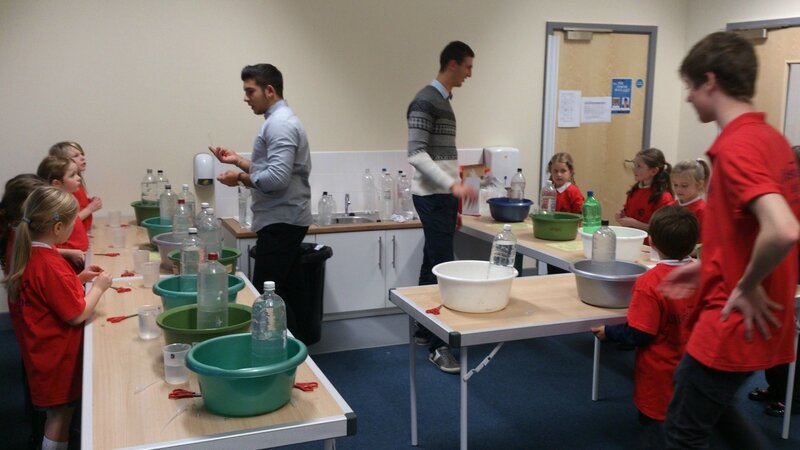 We met a little french girl, Margot, who's just arrived in Buckingham since two weeks. Finally with Cecile, we were asked to stay all the day and of course we accepted. We were there to translate the instruction to margot so she knew what she had to do and we did all the experiences with her. It was a really good day with many meetings and laughing! We were able to share a big meal with the teachers, and tasted the « English scone ». The children were adorable, I loved to do this experience!
Thanks to all the people who helped us, for their welcome and also polo shirt gift, it was amazing !
Romane C.
Visit of Oxford


During our trip in England, we went to Oxford to visit some museums, the city and a college. I was really excited about visiting this town because English school system is really different of the French one.
So, we began by visiting a museum, the museum of natural history, that was really amazing, I really like those kind of things, dinosaurs, old animals, etc.. Maybe it was the best visit I've ever done!
We spent something like 1h or 1h30 in the museum, unfortunately it was a bit short. But we have still so many things to see! Then after, we went to the town center. I've never seen too much bikes! Everybody was riding a bike!
After our coming, we had a free time, so we spent it on shopping, essentially to find our Oxford goodies !
When we finished, we met our teachers to visit another museum, this one is about astronomy! We had the chance to see a lot of old tools used before! Really interesting to see the evolution between now and the period when those tools were used.
Finally, after, we had a guided tour of the city, what everybody was waiting for, I guess.
So, a guide lead us in the city, showing us the most famous places, where Greats Mans has studied, I can't believe the numbers of greats scientists who's studied in Oxford! When we finished the visit of the streets, we went to college, New College, one of the most recent colleges in the town. This was really amazing, it's like I was in Harry Potter, and we saw a place where Harry Potter the third took place!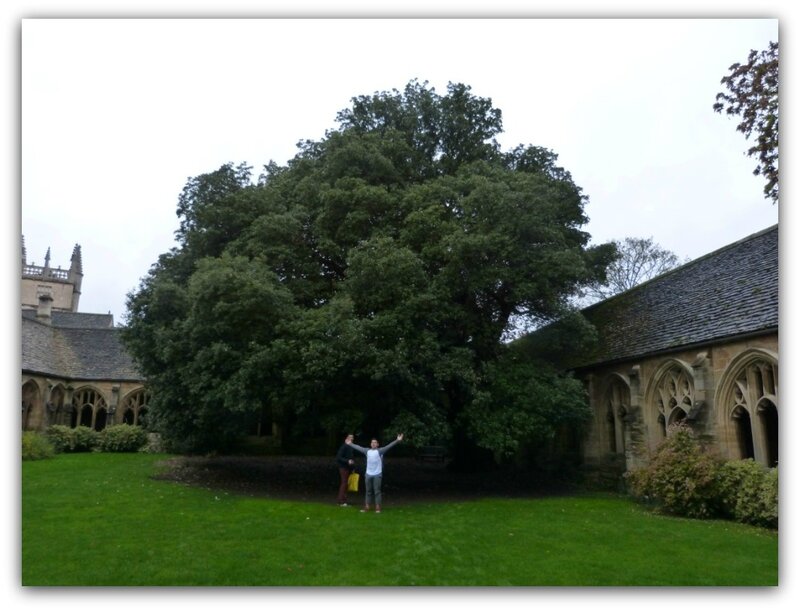 We saw so many things that I can't remember every detail, but I know that was my favorite part of the trip !
Finally, after this awesome day, we go back to the bus and returned at RLS.
Everything that I could see from Oxford was awesome, I would to return there to see more and more!
Clément Cifredo TS3
Oxford Guided tour


Last week I participated at a school exchange to go in England. We stayed from 3 to 8 november. All the week, we discovered full of places. I choose to tell you the day that I preferred. It was Friday, November 6th.
6 November was the day that we visited Oxford.
Firstly, we went at Oxford University of Natural History. It's a big museum. We've seen pets, birds, fishes and insects that lived in different places of the world. But we also saw representation of Dinosaur skeletons. It was very awesome!
In museum there are statues of the greatest scientists like Galileo Galilei, Isaac Newton and Charles Darwin.
When we have finished the visit of the museum, we paused to find a place to eat.
The afternoon, we visited the city of Oxford. We've seen the Radcliffe Camera (a library), Examination School, the cloister of the University of Oxford. University of Oxford is the oldest university of England.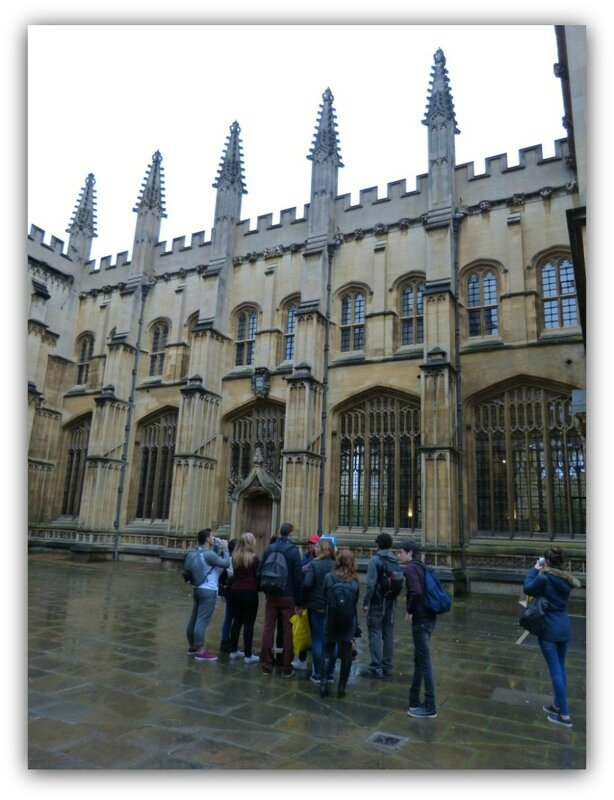 In the End, we entered in a college refectory that was the decor in a Harry Potter movie.
Oxford is a historic town, where the most of the monuments are of Gothic style. And, even if it has rained all the day, it was a beautiful visit the city of Oxford.
Thank you to our guide and to our two accompanying teachers: Mrs. Garcia and Mr. Stortz.
Elise Moreau TS4
Science Fair


I'm going to talk about what we do on Thursday morning. We all were with pupils and we had to present an experiment to them. I was with Romane to show them how to prepare a bouncing ball using chemical reaction.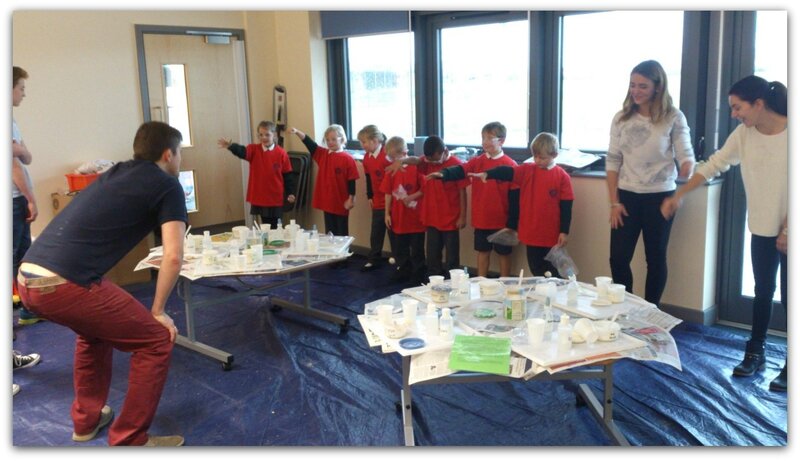 It was really cool to speak English with kids, they were really interested by the experiment but also by the fact that we were French students. The experience works well so the kids were happy to show their own bouncing ball. With our bouncing ball we organized at the end a competition to see which ball was the best one, all the pupils were laughing and it was very funny.
With Romane, we stayed also during the afternoon to help a little French girl because she just arrived in England and she didn't know a lot of word, so we do her interpreter.
It was really a perfect day in England.
Cécile Charles
Last day in England


I 'm going to present my last evening in England. On Saturday, we went back by train to Milton Keynes because we spent our day in London with my partner Alex. Alex's father caught us at the station. At home we have eaten a typical English meal: Fish and chips, during the diner we talked about our day in London.
Then as usually, we watched TV with all the family. But Saturday program is made of reality show, so we start with X-factor and it was funny because we criticized all the singers.
After that, they show me Gogglebox which is a reality plate where some people are watching TV and themselves are filmed and we can see their reaction and it was hilarious. It was eleven o'clock and I was really tired because of our walking in London.
In the morning, they woke me up so I was surprised to put it in a nut shell, I had a really good time with alex's family this Saturday.
Habib Chergui
The Royal Latin School


Right after October's holidays, we had the opportunity to go in England, in a town called Buckingham. We participate to an exchange with a very old school which was created about 600 years earlier. We stayed there for 6 days and we spent two days in this school. It was really impressive, especially, the new science building called "discovery", which is huge clean and very modern. It is dedicated to science. We were very stunned.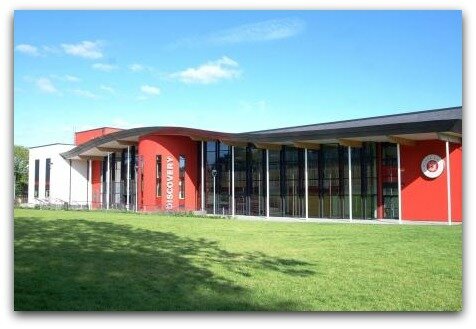 We also had the chance to go in lessons with our penfriends. It was a good experience to discover the English school system. France and England are very different. For example, English students study only three subjects that they could choose for the last two years. This is different, but not worse or better.
Speaking about education, we also spent a full day in Oxford, which is one of the famous University in the world. The architecture of the old city center is astonished. We also discover that celebrities studied there such J.F.K but also authors of Narnia, Alice in Wonderland and The Lord of the ring…
In Oxford, which is a very selective university, they want to have Nobel prices instead of rich people as students.
It was really interesting to visit those places, I really enjoy this journey in England
Ariane Olivan